PAUL ARMSTRONG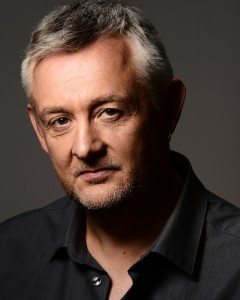 Paul's theatre credits in 2013, Trapped in Mykonos after Euripides (Gravas/Seymour Centre), as well as reads of The Torrents by Oriel Gray (John Kachoyan/TRS) and Into The Forest by Mark Langham; in 2012 This is Baby Doll after Tennessee Williams and Elia Kazan (TAP Gallery/Factotum), Pigeon by Jess Bellamy (Bondi Pavilion/TRS), Three Sisters (TAP Gallery/Factotum), The Liar's Bible (Sydney Independent Theatre Co.), and The Importance of Being Earnest Dragons by Alli Sebastian Wolf (Old Fitz/TRS). Paul also worked on creative development for Jess Bellamy's 2011 Rodney Seaborn Award winning play, Sprout. Paul was delighted to collaborate with cellist Rachel Scott ('Bach in the Dark') to develop a program for performances of Cello and Spoken Word ('conversation between two voices'), which played in Sydney and Katoomba in May 2013. Previously, The Homecoming (TAP Gallery/Motherlode, 2011), A Perfect Ganesh and Love in Idleness (Factory Space, 2011), 661 (Parade Playhouse, NIDA, 2011), Burnt by the Sun (New Theatre, 2010), Macbeth (Riverside Theatres, 2010), Twelfth Night and Attempts on her Life (Sidetrack Theatre, 2009). Paul has worked on 3 feature films and more than 20 short films, as well as the web comedy series' Sparks and People You May Know. Paul works regularly as a corporate actor, coach and facilitator around leadership, management and critical communications across a range of sectors (e.g. health, broadcasting, pharmaceutical, universities, government, finance & investment, housing, and multinationals). His work includes script and session development. Paul trained with Sydney Theatre School (2009), and took part in the inaugural Bell Shakespeare Company Actor Training Program in 2012.
ROLAND BAKER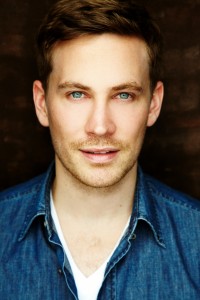 Roland has recently returned from New York, where he studied under Anya Saffir and Paul Urcioli at the prestigious Atlantic Acting School. He debuted in The Actor Centre's Shakespeare Showcase as 'Macbeth' and shortly after played 'George' in Jamie Irvine's adaptation of Wet 'N' Dry. He has lent his talents to several short films including Tropfest entrant A Banner In The Works (directed by Luke Pavey), in which he played the romantic lead. His training has included intensive courses at Screenwise Australia, The Actors Centre and Impro Corp, and he has studied under Denise Roberts, Stephen Wallace, Rowena Balos and Lyn Pierse.
JOSIPA DRAISMA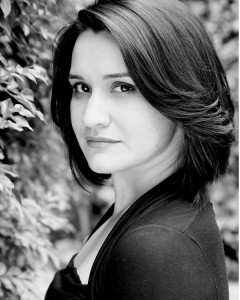 Josipa is a MCA & BCA graduate with a major in Performance and Singing. An all-round artist, Josipa has worked as an actor, singer, producer and production manager in many independent and commercial theatre plays, festivals, short films, television series and documentaries. Josipa is a classically trained mezzo soprano and has performed as a singer in numerous ensembles, musicals and cabarets. Josipa is the co-founder and Co- Artistic Director of The Colour Blind Project, an independent theatre company, which aims to challenge casting boundaries and embrace multicultural and indigenous talent in innovative ways. Josipa has spent the last three months living in New York honing her performance skills particularly working on her singing with Broadway musical director and producer Kimberly Vaughn, also with New York's premier Le Coq school for clown working on her Bouffon and on her solo performance writing at the Uta Hagen playwright studio. Josipa will be returning to New York via LA in October to continue to cultivate her artistic work and will return to Australia in the short future to re-launch The Colour Blind Project.
ALEX BRYANT SMITH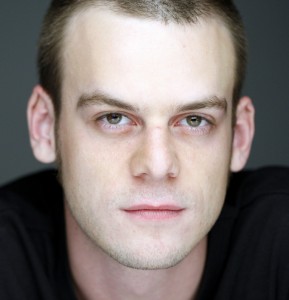 Alex grew up and went to school in the Inner West of Sydney, was a member of the State Drama Company and performed and toured internationally with the Australian Theatre for Young People. Alex trained at the Actors Centre, completing the full-time Journey program in 2007. He has since worked across theatre, film and television. Film credits include Struggle, Heron's Story, Denouement, Sunday, Home Movies  and most recently The Future, which has played at more than 100 festivals around the world and won several awards for Best Film and Best Comedy. TV credits include All Saints, Home & Away, Out of the Blue as well as the web series Boxed and numerous TVCs. Theatre credits include Our Town and Blackrock (State Drama Company), Kinderspiel (ATYP /Theater an der Parkaue, Berlin – Sydney Festival), Brokenville (ATYP/National Theatre, London – Shell Connections Festival), The Merchant of Venice, Bash, Sunrise, A Doll's House (Actors Centre), Hamlet (New Theatre),Zetland (Sydney Fringe), CHICOM. (Brand Spankin' New), A View From Moving Windows (Riverside Theatres – True West), The Tobacco Terrorists (Short & Sweet 2013), The Case Of Katherine Mansfield (Sydney Fringe/Brokebliss), World Creates Itself (TAP Gallery – MayDay Playwrights Festival) and Romeo & Juliet (Impulse Theatre).
RICHARD COX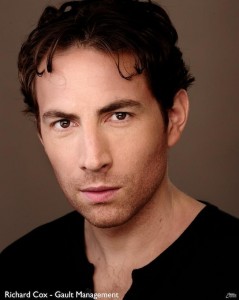 Richard Cox graduated from the University of Newcastle with a BA in Drama/English, and has trained at ATYP and Screenwise. He has appeared on stage in Mermaid Teeth (Bondi Feast); The Importance of Being Earnest Dragons & Other Classic Tales As Told By An Octopus (Tamarama Rock Surfers); Gasping, The Real Inspector Hound, Hamlet (New Theatre); The Importance of Being Earnest Dragons (Brand Spanking New); Rosencrantz and Guildenstern are Dead, Wolf Lullaby, The Misanthrope, Naomi in her Living Room (UoN); Unrequited (Keyhole Project); Humpty Doo Tragedy, Lobster Tales (Short & Sweet) and Seven Menus.  Richard has also leant his voice to the video game You Don't Know About Space and the radio play The Vulture Gentlemen.  He has been twice nominated for the City of Newcastle Drama Award (for Rosencrantz and Guildenstern are Dead and Wolf Lullaby) Other credits include the feature films Garage Days and The Goddess, the TV series Love Child,  the short films iBot and Reborn, and as a regular co-host on the Gameolio podcast.
THE DANCING ACCOUNTANT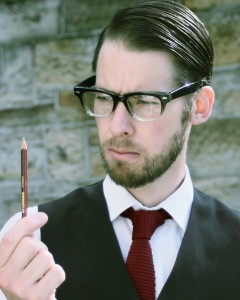 Accountant, dancer, one man flash mob.
The Dancing Accountant has worked for D&A Chartered Accountants for almost twenty years.
He began his journey from accountant to dancer (and then straight back to accountant) with a wildly unsuccessful audition for 'So You Think You Can Dance'. The Dancing Accountant takes requests. As a result, he's danced in an eclectic selection of venues – the State Library, a police station, a fountain and Redfern's Centrelink. All without permission. If you'd like to tell him where to go, and what to dance to when he gets there, you can do that via his Facebook page: www.facebook.com/DancingAccountant where you'll find a new video each week.
He believes that it is far easier to beg for forgiveness than to ask for permission.
He is much more at home in the office than on the stage but is proud to be able to make a presentation on their behalf as apart of Singled Out.
 ELOISE SNAPE
Eloise is a founding member of MopHead Productions .She recently had the pleasure of working with Anthony Skuse on 4000 Miles at atyp Under the Wharf MopHead's first production and Jessica Bellamy's piece Shabbat Dinner for Bondi Feast. Other work includes: The Blue Angel Hotel by Katie Pollock [Aarne Neeme] (Rock Surfers); Poetry In Action - 8 month tour [Matt Edgerton / Jo Turner / Chris Stollery / Michael Cullen / Hazem Shammas / Bryce Youngman]; Wild in the Heart [Rodney Fisher] (ABC); Better Half by Finn O'Branagain [Lachlan Philpott]; Stories from the Wayside [Dean Carey]; Oh the Humanity & Other Good Intentions (pantsguys); Soldier & the Thief [Jessica Tuckwell] (Rock Surfers); Romeo and Juliet [Joanna Erskine] Basketcase by Katie Pollock [Augusta Supple]. Eloise was the recipient of the Juli Batten scholarship for her third and final year of studies in 2011 at Actors Centre Australia.
KATE FITZPATRICK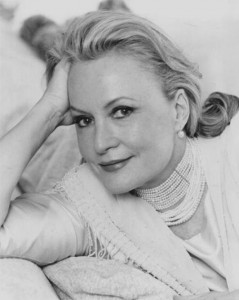 Kate has worked extensively as an actress in Australian film, theatre and TV. She has appeared in twenty films, more than forty plays and many local television series. She worked in film and TV in England making 'A World Apart' for Chris Menges in Africa. She wrote two short films for England's Channel 4 and co-wrote a 2003 feature film for a Sri Lankan producer. She has worked as a feature writer and reviewer in newspapers and magazines for the past 20 years and as a scriptwriter for series television. She has been a current affairs television presenter/interviewer for channels Seven, Nine and Ten and a cricket commentator for Nine. Her cricket writing has been included in three volumes of the world's best sports writing for different publishers here and abroad.
Kate spent four years working as a speechwriter for the then NSW Arts Minister. She served two terms on the board of NIDA (of which she is a graduate), and was awarded the Queen's Jubilee Medal for services to the theatre.
Kate's first book 'Sydney' was published in 1986. Her second 'Name Dropping' was published in April 2004 and her third 'Airmail' in October 2005. Kate was also a regular cast member of the ABC's 'Something in the Air' – 2000/2003 – which is still showing four days a week. She is currently working on her fourth book 'Boganville' – a novel for young adults.
LEOF KINGSFORD SMITH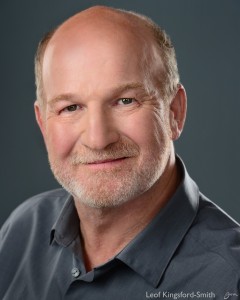 Leof Kingsford-Smith's CV extends from London's West End and English repertory to the Sydney Opera House and a host of Australian theatres. In almost four decades he has played everything from Shakespeare to, Tennessee Williams and Willy Russell in roles ranging from  the tragic King Lear and Big Daddy to featured roles in many of  Australia's hottest TV series; Underbelly11 and Home and Away, Crownies, Deadly Women, Behind Mansion Walls,  and Channel Sevens Sunday night programme. Leof recently completed a tour of Adelaide, Rome, London West End, Tokyo and the Edinburgh Festival with his play; "The Madness of King Lear" an exciting fusion Drama and Dance.
That he travels so smoothly in his acting career should not come as a surprise. Leof is the grand-nephew of one of Australia's most celebrated travellers, the pioneer aviator Sir Charles Kingsford-Smith.
ROSIE LOURDE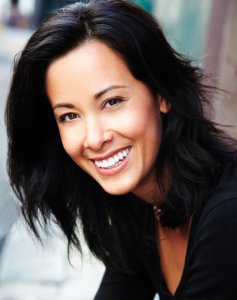 Rosie Lourde is a 2011 graduate of the full-time program at Actors Centre Australia. Her stage credits include the award winning Still Seeking Other (Feet First Ventures), Small Poppies (New Theatre), and The Will (Abercrombie Street Theatre). Her screen credits include the soon to be released feature films Felony and The Navigator, and tv shows Underbelly Badness, and Rake season 2. Rosie is currently shooting a webseries and is about to start pre-production on an international feature film to be shot in South East Asia in 2014. Alongside these, Rosie is currently producing the feature film New Town and is also developing several of her own projects. Rosie is a proud member of MEAA.
AMBER MCMAHON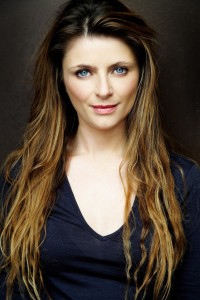 Amber is a founding member of The Border Project. She has worked on all their works either performing live or recorded or as co-creator. Recently she was seen in School Dance (Sydney Theatre Company, Sydney Festival) and Angels in America (Belvoir).
She spent three years as part of the Sydney Theatre Company's Actors Company, performing in The War of the Roses, Gallipoli, The Serpent's Teeth, Tales from the Vienna Woods, A Midsummer Night's Dream, The Art of War, The Season at Sarsaparilla, The Bourgeois Gentleman, The Lost Echo, and Mother Courage and Her Children.
For Malthouse/Edinburgh Festival she performed in Optimism, and for State Theatre SA Boston Marriage and Proof. For Windmill she appeared in Boo, Afternoon of the Elves, The Snow Queen and Moonfleet and for Queensland Theatre Company Vincent in Brixton. For Woodford Indigenous Dreaming Festival/2004 Melbourne Comedy Festival/2004 Adelaide Fringe Festival: Black and Tran 2. Her film credits include Peaches, and for TV My Space and Savvy TV.
Awards include 2005 Adelaide Theatre Guide Award for Best Individual Performance, 2002 Adelaide Critics' Circle Emerging Artist Award, 2002 Adelaide City Council Performing Arts Award, 2002 Best of Opera Award. Amber trained at Flinders University Drama Centre for her Bachelor of Dramatic Arts (Hons).
BALI PADDA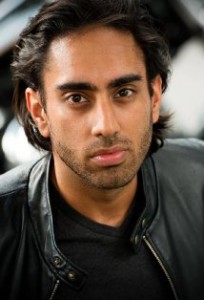 Bali's recent credits include a lead role in Oneness – Voice Without Form, the musical story inspired by the life of the Indian spiritual hero, Swami Vivekananda, at the Sydney Opera House Playhouse and the SBS comedy sketch show, Legally Brown. His turn as the lead role in the short, Letters Home, garnered success at Bondi Short Film Festival and the Indian Film Festival of Australia, winning Best Short in 2012. Bali's stage credits include a critically-lauded role for The Lunch Hour (dir: Kate Gaul),  Opera Australia's Sydney Harbour production of La Traviata, lead roles in In the Space Between (also produced) and A Man With Five Children (dir: Mackenzie Steele). His stage debut took place in 2008 at London's Young Vic Theatre, in a Brazilian/British collaboration called Festa! followed by Stomp's Lost and Found Orchestra at London's Royal Festival Hall, fulfilling a vivid childhood dream.
AMANDA STEPHENS LEE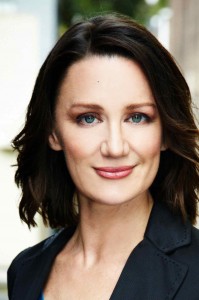 Theatre credits in Sydney include: Beautiful Thing (Burley Theatre, Seymour Centre), Macbeth & Taming of the Shrew (Sport for Jove), Open for Inspection (Darlinghurst Theatre), The Weir (New Theatre), The Cunning Little Vixen (Sydney Chamber Opera, Carriageworks), Mummy's Boy (Slide Cabaret), Crave (PACT); in London: The London Concert for Peace (Theatre Royal Drury Lane); Lysistrata (Kaos Theatre), Brilliant Lies (UK Premiere, Rosemary Branch), Resonances of Passion (Workshop 5, Place Theatre), Die Fledermaus (Battersea Arts Centre), Dark Of The Moon (The King's Head), Two Rooms & Independence (Two Colour Theatre, The Tabard), in New York: A Midsummer Night's Dream & Macbeth (Rev Theatre), Rosencrantz and Guildenstern Are Dead, Miss Julie; Phaedra, When We Dead Awaken & The Malady Of Death (Columbia University Directing Program's Acting Ensemble). Screen credits include several short films, commercials, corporate films and the feature Operation Lysistrata. Singing includes Alto soloist in Vivaldi's Gloria (Canberra Chorale), and the original cast album of Morgan's Run  (Symphony of Australia). Training: BA in Performance Studies (University of Sydney), Webber Douglas, Ecole Philippe Gaulier, The Actor's Centre (London), Shakespeare and voice with Patsy Rodenberg and singing with Elena Doria (Metropolitan Opera House, NYC). Amanda is a proud member of MEAA, Equity.