Something from Fluff
by Rowan Freeman
Late evening and a middle aged man walks through the front door of his plush unit. He heads straight for his stylish audio system and flicks the switch, the speakers blare.
"It's been a hard day's night
And I've been working like a dog It's been a hard day's night
I should be sleeping like a log But when I get home to you
I find the things that you do
Will make me feel alright."
Thank god I live alone, this is the life. Working like there's no tomorrow, now time to myself. I can spend it how I want.
In 2006 a man who lived alone for the majority of his life passed away. To begin with his choice to live alone was surely down to life style, a colourful and celebrated one at that, but was he happy with this choice at the end?
The man was Australian MBE recipient and highly regarded disc jockey, Alan (Fluff) Freeman. A proud and pioneering Australian few people in his home country would now know of. After leaving Australia for England in 1957, Freeman worked for more than 40 years on UK radio. He has been credited with paving the way for Pop music being played on mainstream radio and helped bands like The Beatles, The Bee Gees and Led Zeppelin make their mark on the music world.
Hours are long and sporadic working in entertainment, and relentless socialising and entertaining comes with the territory. Living in a large city with friends and acquaintances all around, having a demanding job and no financial worries, one can understand why a person in this situation would want to live by themselves. Freeman utilised this living arrangement to his advantage. Alan suffered with mental health issues and could hide away if he needed, but when things were good he was well known for holding fantastic parties with friends and entertainers alike.
As age crept in, deteriorating health meant eventually being confined to an entertainer's nursing home. People could still visit Freeman there but nursing homes aren't the most joyous places our society provides and not everyone has the time or means to pay a respectful visit, especially if it's not a special occasion. Apart from meals and a whisky in the bar, Freeman still spent most of his time living alone, in his room watching a loud TV. After it all I suppose we ask, "Was our time here fulfilled?" Fluff did a lot and achieved a great deal in his life but only a few true friends remained loyal to share those spoils in his later life. Sitting in his small cosy room with the loud TV in the background, Fluff said to me his one regret was not having his own family to share his life with. It was a solemn moment that makes me think the pros of living alone can't always remain that way.
"When I'm home ev'rything seems to be right
When I'm home feeling you holding me tight, tight, yeh!"
*******************************************
ABOUT THE WRITER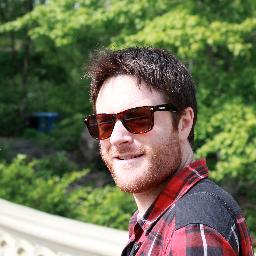 Rowan is an acting graduate from the Western Australian Academy of Performing Arts and writer. Rowan was nominated for Best Actor at the 2010 WA Screen Awards for the short
film The Bucks Party. The film was also a finalist at the 2009 Bondi Short Film Festival. Theatre credits include; The Last Days of Judas Iscariot (Human Sacrifice Theatre, Director David Myles), The Long Days Dying (La Mama Courthouse, Director Kevin Summers),Beautiful (Mudlark Theatre Company, Director Kate Gaul). Feature Film; The Cup (Puzzle Productions, Director Simon Wincer). 2012 Tropfest short film finalist The Unwanted Friend, (Director Matt Levett), and award winning short film KIN, which played at Cannes Short Corner and Melbourne International Film Festival 2012 (VCA Film School, Director Rudolph Fitzgerald-Leonard). Rowan is currently developing his full length script North for stage and building industry relationships to further his creative writing. North was recently shortlisted for Play Writing Australia's National Script Workshop.