Creative Team
Director/Creative Producer: Augusta Supple
Producer: Saskia Vromans
Lighting Designer: Sian James Holland
Music composed by: Jessica Chapnik Kahn
Sound Design: Leigh Perrett
Choreographer: Cloe Fournier
Graphic Designer: Tom Christopherson
Stage Manager: Courtney McDonald
AUGUSTA SUPPLE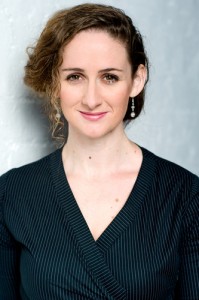 Theatre director, playwright and creative producer Augusta is a passionate advocate for new work, new Australian plays and playwrights. Specialising in developing directing multi-playwright projects and festivals, Augusta directs and produces large scale theatre showcasing local talent and responding to themes of place and people.
Since graduating with honours in Performance Studies from the University of Sydney, Augusta has worked in theatre as a playwright, director, creative producer, carpenter, curator, performer, dramaturge, stage manager and musician both Australia and North America.
A passionate new work advocate, she works exclusively on the development, production and promotion of new Australian plays and has directed new work by Australia's leading playwrights including Jonathan Gavin, Kate Mulvany, Ned Manning, Hilary Bell, Tahli Corin, Kit Brookman, Alana Valentine, Vanessa Bates, Brooke Robinson, Patrick Lenton, Tim Spencer, Phil Spencer, Katie Pollock, Luke Carson, Nerida Woods, Wayne Tunks and 7-On Playwrights' collective (Catherine Zimdahl, Donna Abela, Hilary Bell, Ned Manning, Noelle Janaczewska, Vanessa Bates, Verity Laughton).
Augusta has worked in creative and curatorial capacities for several theatre companies in the development and production of new work. She was the inaugural Season Artistic Director of Brand Spanking New (New Theatre, 2008-2010), Program Coordinator Blueprint & Off the Shelf Residencies (Queen St Studio 2009-2010), Creative Producer of Stories From the 428 (Sidetrack Theatre, 2010), Curator of The Boiler Room Series (The Sydney Fringe Festival, 2010) for which she was nominated for a Sydney Fringe Award, producer of I Contain Multitudes (NovemberISM 2011). Augusta has advised on programming The Reginald Season (Seymour Centre, 2012), developed initiatives and project strategies for The Arts Platform (Surry Hills), Kaleidoscope Gallery (Waterloo), Shh Centre for Hybrid Art.  Currently she is Board Secretary for Shopfront Contemporary Arts and Performance Centre (Carlton) and is the Assistant Director of Casula Powerhouse Art Centre.
Known for her blog www.augustasupple.com she is known for her advocacy of new Australian work and Australian playwrights. She has been quoted nationally and internationally for her theatre reviews, views on women in positions of key creative control in theatre,  the value of independent theatre and contentious issues facing the Arts in Australia. She also written for various online publications for Australian Stage, New Matilda, Aussie Theatre and Arts Hub and was the official NSW Blogger for the Australian Theatre Forum 2011. She has also made guest appearances deliviering keynote speeches and as a panellist for Hargraves Institute (2009-2010), NSW Writer's Centre Playwright's Festival (2012), This is Not Art Festival ( 2003, 2006, 2012),  Centre for Sustainability Leadership (2012).
SASKIA VROMANS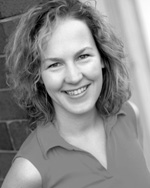 Saskia Vromans is a Producer with a passion for working with young and emerging artists in the creation of new work. Until 2012 she was the Producer/Marketing Coordinator of Shopfront Contemporary Arts & Performance (Carlton, NSW).  While at Shopfront she has honed the skills of producing across a diverse portfolio of work in an artistic program that has included a 24 hour durational performance (242424), an Australia-Japan contemporary dance collaboration (Superperfect), a zombie site specific work in the heart of the desert (At the Drive-in, Broken Hill), and a night market of invention (Machine Atlas, Kogarah Town Square). Saskia was also one of the key Producer mentors for Shopfront's six month ArtsLab artist-in-residency program from 2008 to 2012.
Independently she produced Deborah Thomson's My Private Parts – An Inside View of Fertilisation for the inaugural Sydney Fringe Festival in 2010; and worked alongside Sam Hawker and Tangent Productions as the Associate Producer for the 2008 B# Season of Homebody Kabul (Downstairs Belvoir).
Saskia has a BHSc – Occupational Therapy (CSU), has trained at the Actors Centre Australia and has worked in numerous production, event and arts administration roles in independent theatre, film, community arts and outdoor festival events. She is currently the associate producer at PACT Centre for Emerging Artists.
SIAN JAMES HOLLAND
Sian James – Holland is a Sydney based lighting designer whose career has seen her design for productions across Australia, in Asia and throughout North America. Sian is a graduate of WAAPA and HKAPA and recently embarked on a Professional Development program at The Banff Centre, Canada by generous support of the Lazlo Funtec Scholarship.
A regular designer at the Flying Fruit fly Circus, previous shows include; CRUNCH, PIRATES, BEACH PARTY, GET SMARTER and SCISSORS. PAPER. ROCK. Darlinghurst Theatre Company; Ordinary Days and Reasons to be Pretty. For Bathurst St Theatre (Toronto, Canada); OUR TOWN, THE PENELOPIAD. The Banff Centre (Banff, Canada); TURN OF THE SCREW. Also in Canada Sian designed NO EXIT (Theatre Bassaris), PRIVATE EYES (Rogue and Peasant Theatre Company),
Other work includes
THE LONESOME WEST (BSharp), Anya Mckee's – FIT TO SHIFT, WORDS THEY MAKE WITH THEIR MOUTHS (ATYP), COSI (Kaleidoscope Theatre Company), GOD OF HELL (Raw-Em Productions).
Earlier this year Sian was engages as the lighting design consultant for The English National Ballet on their most recent visit to Australia, guest lecturer in lighting design at ACPE and was awarded the Rory Dempster Scholarship by generous donation of Belvoir St Theatre.
JESSICA CHAPNIK KAHN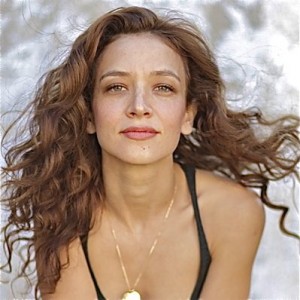 Born in Argentina and immigrating to Sydney as a child, Jessica Chapnik Kahn has spent time playing and singing in Australian bands including Sarah Blasko, Old Man River and Ben Lee among others.
In 2012 Jessica co-wrote and co-produced  Ben Lee's  solo album, "Ayahuasca: Welcome to the Work".  The pair first worked together in 2008 collaborating on the soundtrack for the Australian film "The Square" (directed by Nash Edgerton). The album was nominated for an ARIA and AFI award.
Also in 2012, along with musician Nadav Kahn, Jessica wrote the score for the feature documentary "Despite The Gods" (directed by Penny Vozniak), a biopic of Hollywood's prodigal daughter Jennifer Lynch (daughter of cult director David Lynch). The album is a dreamy Indian inspired landscape, featuring guest appearances by Australian musicians including Craig Nicholls from The Vines. Jessica and Nadav also contributed writing and recording two songs for A View From Moving Windows (Riverside Theatre) collaborating with award-winning playwrights Jessica Bellamy and Noelle Janaczewska.
Due for release in 2013 is the album OH, a collection of songs written by Jessica featuring a number of producers and collaborators. Drawing from indie pop/folk traditions and electronic music, OH is a dreamy insight into the beginnings of the Appleonia landscape. Fellow musicians such as Ben Lee, Jimmy Tamberello (Dntel, The Postal Service), Ian Ball (Gomez), Nic Johns (The Motels), El May and others came on board to contribute to the record.
LEIGH PERRETT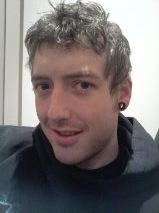 Leigh Perrett learnt Classical/Spanish guitar and began experimenting with sound in his teens. He has completed an undergraduate degree in composition and as well as an advanced rigging certification. Leigh has worked with light and audio in the arts for seven years, he has been site manager for Shopfront Theatre, casual technical crew for Sydney Theatre Co., Griffin Theatre and Casula Powerhouse Arts Centre. Previously Leigh composed music for Mayday Playwrights Festival (2013). He is currently Acting Technical Producer of Casula Powerhouse Arts Centre and has begun his double masters in acoustics and illumination.
CLOE FOURNIER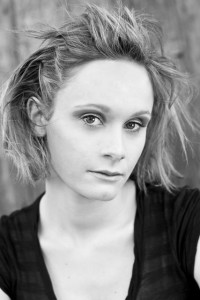 Originally form France, Cloé graduated from the Conservatoire à Rayonnement Régional (CRR) de Saint-Etienne and from the Université Lumières Lyon II in France.
She was a founding dancer of youMove Company performing in works by Anton, Kay Armstrong, Jodie McNeilly, Emma Saunders and Vicki van Hout amongst others. She is a guest artist of Untitled Collective (NY) directed by Ian RT Colless.
She works regularly with DirtyFeet and SHH Centre 4 Hybris Arts (resident choreographer).
Cloé also performed in the critically acclaimed work Concrete and Bones by Branch Nebula for Sydney Festival 2013. She will be joining Legs on the Wall on the work Puncture later this year.
Other performing credits credits include: Dance Tank, Dean Walsh, ImPact Ensemble'09, Melisa Gowen, Angela Hill, Kathryn Puie and Laura Turner.
Her choreography credits include her self divised pieces Erase (Sydney Fringe 2010) and Dining [Uns]-Table (Adelaide Fringe 2012). She is currently working on a new solo I wish you were [Still]. She also choreographed …Selves (Dance meet Music 2012)
She has previously worked for theatre director Augusta Supple on A View from Moving Windows.(True West, Riverside Theatre, 2012)
TOM CHRISTOPHERSON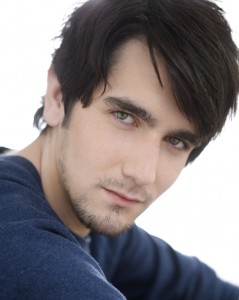 Tom is an actor, artist and general arts atrocity. Hailing from Adelaide, Tom grew up performing in Fringe Festivals from a young age. Tom completed his Visual Arts degree, specialising in painting, in 2008 at the South Australian School of Art (SASA) before moving to Sydney to attend drama school at the Australian Academy of Dramatic Art (AADA). Tom was part of the first graduating class of the newly created Bachelor of Performance degree in 2009. At AADA Tom performed in productions such as 'The Laramie Project' (2009), directed by Andrew Davidson and was the lead in the company's adapted version of 'Blood Wedding' (2010), directed by Iain Sinclair, part of STC's 2011 'Main Stage' Season. Tom operated light and sound for AADA's production of 'Ophelia Thinks Harder' (2009) directed by Kate Gaul and designed the sound for and performed in his graduation show 'Attempts On Her Life' (2010) by Martin Crimp.
After graduating Tom has acted as a performer, facilitator, graphic designer, assistant producer and operator for 'ArtsLab10' (2010) and 'Machine Atlas' (2011) at Shopfront Contemporary Arts Centre (NSW). In September of 2011 Tom starred in Left of Centre and The New What Next's production of Mark Ravenhill's 'Product', at the Seymour Centre. 'Product', part of the Sydney Fringe Festival which received fantastic critical acclaim and was awarded a Fringe Award for Excellence in Direction. In 2012 Tom performed in The New Theatre's production of 'Lord of The Flies', directed by Anthony Skuse and Sydney Chamber Opera's 'The Lighthouse' directed by Kip Williams. In 2013 Tom produced and starred in the 'Tuff ♥' glitter fight ensemble, performing at the Mardi Gras 'Party'.
As a visual artist Tom has participated in an eclectic collection of group exhibitions including 'f o u r w o r d ' s' Arcade Lane Adelaide Fringe Festival Opening Party (2011), '100: The Unley Bicentennial Exhibition of SA' (2009) alongside painting great Jeffrey Smart and recently in 'Fur' at Monstrosity Gallery, Woolloomooloo (2011). Tom has recently created award winning illustration for Lady GaGa and has developed work for Australian brands such as 'Alice in the Eve', 'Arvust' and 'Cheap Monday's'. Tom enjoys portraiture, The Pixies, lasers and doing lots of different things at the same time.
COURTNEY MCDONALD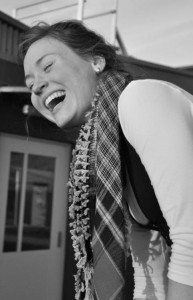 Courtney  graduated from Charles Sturt University Wagga Wagga, in 2012.  Courtney studied a BA Design for Theatre and Television. Her production credits include; Technical Manager for Pool No Water, Production Manager for Cloudstreet, Set Construction for Mystery and Imagination, Lighting Technician for 4.48 Psychosis, Lighting Crew for The Wizard of Oz, Set Construction for A Clockwork Orange. She was the rehearsal assistant for A View From Moving Windows (Riverside Theatres, Parramatta), Stage Manager for the Mayday Playwrights Festival (Tap Gallery Theatre) and is currently the Production Manager for Emu Heights Productions The Crucible (Joan Sutherland Theatre, Penrith).