VANESSA BATES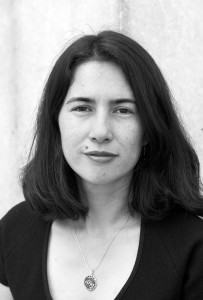 Vanessa's plays include: Chipper, Every Second, The Magic Hour, Porn.Cake , Checklist for an Armed Robber, The Night We Lost Jenny, Match, Hunger and Darling Oscar.
Chipper was shortlisted for the 2013 Griffin Award and selected for PlayWriting Australia's Script Development Workshop. Porn.Cake was co-winner of the 2012 Premiers Literary Award (the Nick Enright Prize). Every Second was showcased at the 2012 PWA National Play Festival in Melbourne and the 2012 National New Play Network Festival in Washington DC. The Magic Hour premiered at Deckchair Theatre in May 2012 and will tour Australia in 2014.
Vanessa was shortlisted for the 2012 Kit Denton DisFellowship and the 2012 New Play AWGIE and 2011 Griffin Award for Porn.Cake.
Vanessa has written for several multi-playwright shows including Brand Spanking New (New Theatre) Stories from The 428, Lovely/Ugly (Griffin Theatre) Bondi Feast (Tamarama Rock Surfers 2012) A View From Moving Windows (True West Theatre, Riverside Parramatta) and I Contain Multitudes  and Platonic (7-ON) She wrote Match for Tantrum Theatre's "RIOT" in 2007 winning a CONDA award for best new script.
Vanessa is a graduate of NIDA Playwrights' Studio and is one seventh of playwrights' company 7-ON. Their recent published book of monologues is No Nudity, Weapons or Naked Flames (Federation Press).
WAYNE BLAIR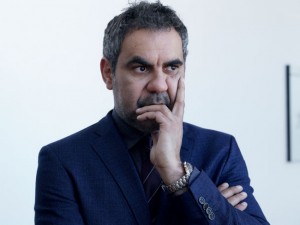 Wayne Blair is a film, television and theatre writer and director and is one of Variety's ten directors to watch in 2013.
Wayne's debut feature film, The Sapphires, a musical comedy had its world premiere Out of Competition at the Cannes Film Festival in 2012 and has since opened at or played festivals including Telluride, Toronto, Aspen, Zurich and Hamburg. The film is the highest grossing Australian film of 2012 in Australia and it won eleven AACTA Awards including Best Director and Best Film. To date The Sapphires has won six audience choice awards at festivals across the US and had its theatrical release there at the end of March.
Wayne is writing an episode for the second series of Redfern Now which will shoot in 2013. Wayne wrote the episode 1788 of the My Place series 2 for ABC-TV, an episode for the second series of The Circuit and one episode of the second series of Lockie Leonard. The Circuit won an AWGIE Award for Best Original miniseries in 2009. Wayne wrote the short film Ralph which Deborah Mailman directed, which won the IF Award for Best Short in 2010.
Wayne wrote Bloodland from a concept by Stephen Page and Kathy Marika for Sydney Theatre Company's 2011 main stage season. The play was directed by Bangarra's Stephen Page and performed in traditional language. Bloodland toured to Adelaide Festival and Queensland Theatre Company in 2012.
Wayne wrote and directed short film The Djarns Djarns which won the 2005 Crystal Bear Award in the Kinderfilmfest competition at the Berlin Film Festival. The film also won a Deadly Award for Outstanding Achievement in Film in 2005, Best Screenplay at the Flickerfest Film Festival 2006, Best Short Screenplay at the AWGIES, Best Australian Short at the Film Critics' Circle Awards and has screened on SBS and Foxtel.Earlier short film Jjubuji, which Wayne wrote and directed, won Best Film at the ImagiNATIVE Short Film Festival in Canada.
As an actor Wayne has appeared in theatre productions including TRUE WEST at STC directed by Phillip Seymour Hoffman, TOT MOM directed by Steven Soderbergh, JESUS HOPPED THE A-TRAIN with B Sharp, OTHELLO with Bell Shakespeare and STUFF HAPPENS, THE SAPPHIRES, RUN RABBIT RUN, CONVERSATIONS WITH THE DEAD and CLOUDSTREET all for Belvoir. He was also a performer in Bangarra Dance Theatre's SKIN and Melbourne Theatre Company's INHERITANCE. For film, Wayne has appeared in Ana Kokkinos' 2009 feature film BLESSED, David Caesar's MULLET and Kieran Darcy Smith's feature WISH YOU WERE HERE.
Wayne was awarded the Bob Maza Fellowship by Screen Australia in 2011, the Richard Wherrett Fellowship by the Sydney Theatre Company in 2006 and the Andrew Myer Fellowship by the Australian Film, Television and Radio School in 2007. He has a Bachelor of Business degree, a Bachelor of Arts degree majoring in Acting and attended New York University in the summer of 2002 where he studied film. Wayne was awarded the 2012 GQ Man Of The Year Award for Creative Force.
LUKE CARSON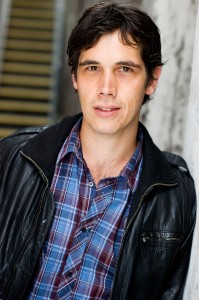 Luke made his writing debut last year with Boy's Night Out (Griffringe at The Stables Theatre) Chugger (Cut & Paste – TRS) and three pieces in Benita De Wit's Twelve Plays of Christmas. (Tap Gallery.) With his performance collective Cut The Bull Productions Luke is workshopping the self-devised play Welcome To Sydney…Now Get Out Of Our Way! He is also in pre-production for his Gangsta rap East Suburbia Gangstas which has been performed at Cut & Paste, Sussmania, Jurassic Lounge, DoubleBilled and Marvelous Scandal. Luke's first full length play Second Time Around will be staged late 2014.
SARAH CARRADINE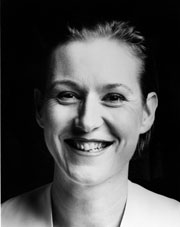 Sarah completed the Directors Course and the Playwrights Course at NIDA in 1989, and had two of my short plays performed, His Buskin'd Mistress and Stab Mummy. In 1992, she received the NSW Ministry for the Arts Performing Arts Scholarship. Sarah ran Crossroads Theatre, a venue-based theatre company, as Artistic Director. Sarah was Affiliate Director at Sydney Theatre Company in 1991, and Artistic Coordinator of Griffin Theatre Company's DWeek '92 . Sarah was Artistic Director of Flesh & Blood, and has directed for State Theatre Company of South Australia, Marion Street and Ensemble Theatre. My production of Gounod's Romeo et Juliette for Opera Australia was seen in Melbourne, Sydney, Perth & Adelaide. Sarah has worked as dramaturg, and directed workshops of many new Australian plays, directing three of them at their premiers, and taking two of them to New York. Sarah wrote the libretto for the cantata Songs of Odysseus, which was performed at the Music Centre of Christchurch, the Hermitage, Monash University and the BMW Theatre Federation Square, Melbourne. Victorian Opera commissioned her first opera, The Cockatoos, and she directed this work at its premiere in Melbourne in December 2010. The libretto was nominated for an AWGIE in 2011.
GRACE DE MORGAN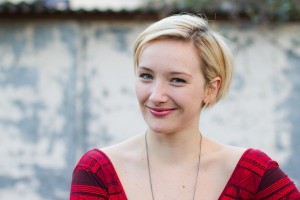 Grace is a Sydney-based playwright whose latest project included writing, performing and producing the multi-playwright work 'Circuit' at The Old Fitz (June 2013) and as part of the Rocks Pop Up Project (May 2013). She is an alumnus of ATYP's Fresh Ink National Studio 2012 and Augusta Supple's 'Write Here, Write Now' initiative (2012). Her short plays have been performed as part of the Short & Sweet Festival 2011 (Auckland & Sydney) and as part of Theatre 503′s Rapid Write Response 2010. In 2011, she completed her Masters in Writing for Stage & Broadcast Media at the Central School of Speech & Drama, London. She is currently writing a full length play Modern Warfare.
EMMA MAGENTA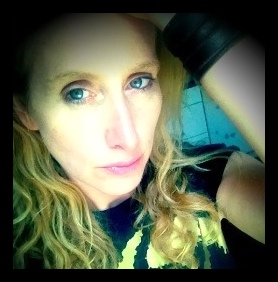 Emma Magenta was born in Sydney in 1972 and began her career drawing and writing her thoughts down on brown paper bags while working at Berkelouw Books, an Antiquarian Bookstore in Paddington, Sydney. After pinning them to the front window, they accrued a cult status and an International publishing deal was offered to her. Her first book, The Peril of Magnificent Love was awarded by The Australian Book Association and nominated for the prestigious Reuben Award by The National Cartoonist Society in The U.S.A. Emma's adult picture books The Peril of Magnificent Love; A Gorgeous Sense of Hope; and The Origin of Lament are published in Australia available in the UK, New Zealand and Canada and have been translated into Russian and Korean. These books explore aspects of the feminine psyche, one's emotional world and the secret life of relationships. They have resonated with thousands of women around the globe as an antidote to depression. She has also written and illustrated a children's book titled Orlando on a Thursday and has also illustrated Australian actress, Toni Collette's children's book titled Planet Yawn.
In 2011, Emma created an animation series produced by Hopscotch Films and The ABC titled The Gradual Demise of Phillipa Finch. Written and directed by Emma Magenta and narrated by Toni Collette, the series debuted to rave reviews and is the first multi-platform project (inter-active website, iPhone game, illustrated graphic novel and animation). The series was nominated for SXSW Award in the U.S and has been involved in a series of Film Festivals around the globe.
Emma Magenta is also a much-loved and prolific exhibiting artist whose work is in numerous collections around the world. In 2011, she exhibited her drawings with fellow Australian artist/author and Oscar winner, Shaun Tan in Santa Monica, L.A.
She is also a part of the Third Drawer Down venture (www.thirddrawerdown.com) where her limited edition tea towels and collectibles have now sold out.
Emma Magenta is also a performance artist/athlete and has studied the art form of Capoeira since 1998. In 2004, she featured as the Capoeira performer in the video piece Woolloomooloo Nights by ground-breaking video artist Shaun Gladwell as well as in his piece 2011 video piece Stereo Sequences.
ALLI SEBASTIAN WOLF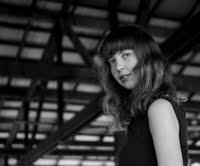 Alli Sebastian Wolf is a storyteller across theatre, visual art, dance and short fiction. Working primarily in culture mashing genre play she is passionate about exploring, questioning and reinterpreting the stories that make up our world – giving their characters new lives, and audiences a new way in. As the writer for theatre collective Deep Sea Astronauts (www.DeepSeaAstronauts.com), her colourful junkyard theatre is regularly performed at theatres and festivals around Sydney, and independently her works have been published and exhibited nationally. Current recipient of the Qantas SOYA Written Word Award she has numerous awards, fellowships and residencies support her burgeoning practice (for details please see www.AlliSebastianWolf.com). She also plays lead tambourine in rock band The Electric Ninjas.
TIM SPENCER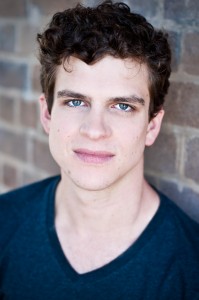 Tim Spencer is an actor, writer and theatre maker. Whilst studying a Bachelor of Arts/Commerce he performed and directed numerous shows at Sydney University Dramatic Society. In 2010 the performance he created in Shopfront Theatre's ArtsLab Words They Make with their Mouths won the People's Choice Award in the Adelaide Fringe Festival. In the same year he wrote and performed in I Scare My 6 Year Old Self (Underbelly Arts) At the Drive In (Shopfront Theatre) and The Pursued, The Pursuing, The Busy and the Tired (Brand Spanking New). In 2011 he was mentored by the Belgian theatre company Ontroerend Goed and performed in A Midsummer Night's Dream (Arts Radar). His monologue Fun in a Cup was performed as part of Tell it Like it Isn't (atyp) and published by Currency Press. His performance Show Me Yours, I'll Show You Mine first appeared in The Horse's Mouth Festival (Tamarama Rock Surfers) and went on to win the Best Independent Writing Green Room Award and the awards for Best Performance and Innovation in Theatre at the 2012 Melbourne Fringe Festival. In 2012 he performed in The Share by Daniel Keene, directed by Corey MacMahon (Reginald Theatre). For more information visit his website at www.timspencer.com.au